Wajam is a social search engine that lets users get recommendations from friends by letting them search through public and private data shared on social networking platforms. Its first product is a plug-in or browser extension that uses social networks to increase the relevancy of search results in Google, Yahoo and Bing. Though this may sound like a useful service, the Wajam program can be intrusive and will display ads whether you want them to or not.
When installed, the Wajam browser extension will display advertising banners, pop-up advertisements and in-text ads, stating that they are brought to you by Wajam. The Wajam Ads will have different text under the pop-up: "Powered by Wajam", "Brought to you by Wajam", "You've received a premium offer from Wajam" or "Ads by Wajam".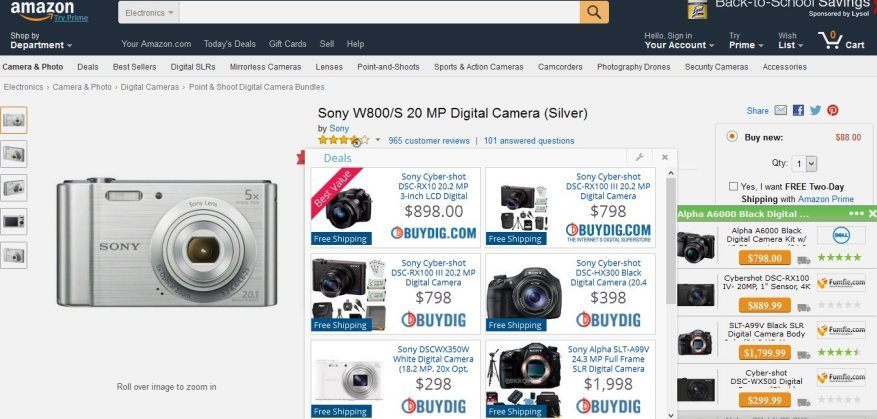 These ads are aimed to promote the installation of additional questionable content including web browser toolbars, optimization utilities and other products, all so the Wajam publisher can generate pay-per-click revenue.
When infected with Wajam the common symptoms include:
Remove Wajam Ads (Virus Removal Guide)
Wajam (from WaNetEnhance) is an adware program that injects advertisements onto web pages while browsing the web. When you browse the web while this adware is installed, Wajam will display intrusive and unwanted ads onto web sites that make it difficult to read the content of the site.
To make matters worse, you will also find that this adware will cause your computer to act more sluggish or for your web browser to freeze.
What is Wajam?
Advertising banners are injected with the web pages that you are visiting.

Random web page text is turned into hyperlinks.

Browser popups appear which recommend fake updates or other software.

Other unwanted adware programs might get installed without the user's knowledge.
How did Wajam got on my computer?
Wajam is an adware program that is commonly bundled with other free programs that you download off of the Internet.
Unfortunately, some free downloads do not adequately disclose that other software will also be installed and you may find that you have installed Wajam without your knowledge. Most commonly Wajam is bundled within the installers from Cnet, Softonic or other similar custom third-party installers.
You should always pay attention when installing software because often, a software installer includes optional installs, such as this Wajam adware. Be very careful what you agree to install.
Always opt for the custom installation and deselect anything that is not familiar, especially optional software that you never wanted to download and install in the first place.
It goes without saying that you should not install software that you don't trust.
How to remove Wajam Ads (Virus Removal Guide)
This page is a comprehensive guide, which will remove Wajam adware from your computer, and any other adware program that may have been installed during the setup process.
Please perform all the steps in the correct order. If you have any questions or doubt at any point, STOP and ask for our assistance.
STEP 1: Uninstall Wajam from Windows
STEP 2: Remove "Ads by Wajam" adware with Malwarebytes Anti-Malware
STEP 3: Double-check for the "Ads by Wajam" pop-up ads with HitmanPro
(Optional) STEP 4: Reset Internet Explorer, Firefox or Google Chrome settings to remove Wajam Ads
STEP 1 : Uninstall Wajam from Windows
In this first step, we will try to identify and remove any malicious program that might be installed on your computer.
To uninstall a program on Windows 10 or Windows 8, right-click on the Windows Start button and choose "Control Panel" from the pop-up menu.
When the "Control Panel" window opens click on the "Uninstall a program" option under "Programs" category.
When the "Programs and Features" screen is displayed, scroll through the list of currently installed programs and uninstall "Wajam" from WaNetEnhance.
The malicious program may have a different name on your computer. To view the most recently installed programs, you can click on the "Installed On" column to sort your program by the installation date. Scroll through the list, and uninstall any unwanted or unknown programs.
If you are having issues while trying to uninstall the Wajam program, you can use Revo Uninstaller to completely remove this unwanted program from your machine